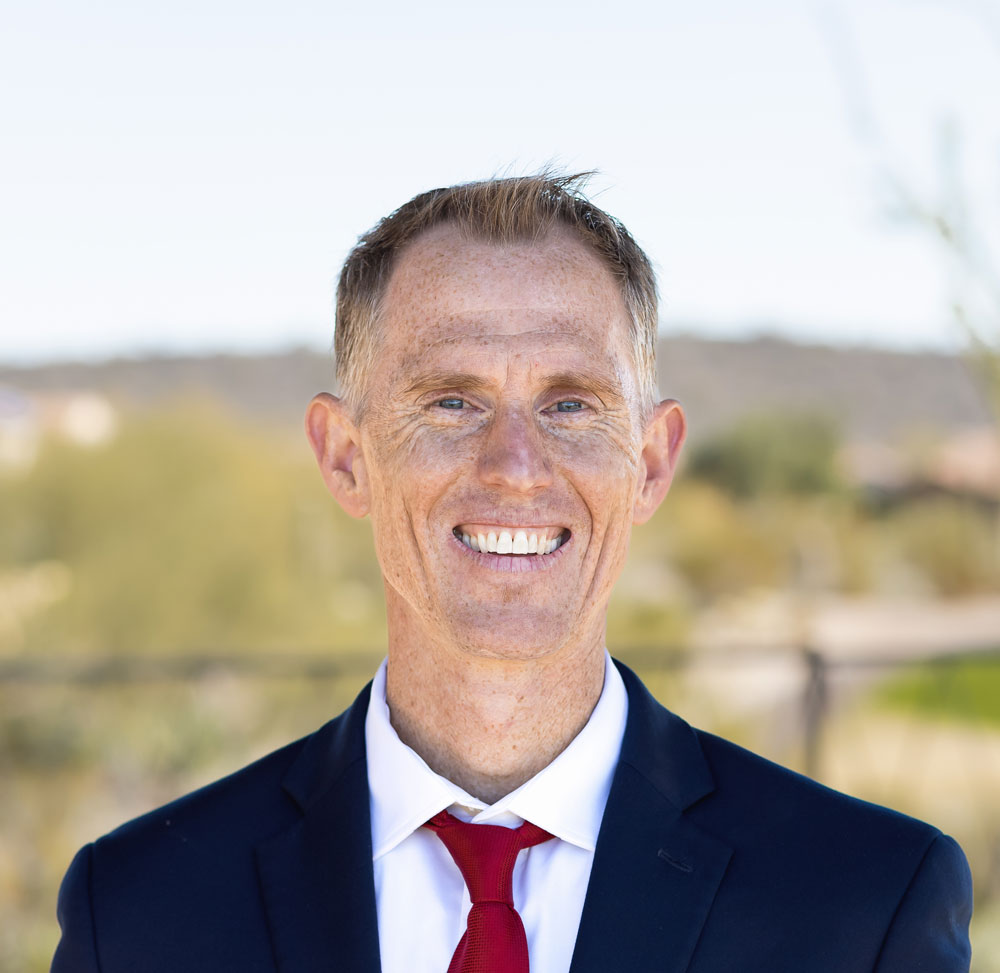 Joel N. Thurston
MDiv., J.D., Esq.
Education, Training, Experience
Joel has an undergraduate degree in biblical theology, a Master of Divinity degree and a law degree.  Joel worked for the government for 10 years before going into private practice as an attorney.  Joel has taught religious studies courses at Glendale Community College since 2005 and is a founding elder of Journey Church in Peoria, Arizona. Joel's legal practice has generally been litigation in the areas of civil, family, criminal and juvenile law.  Joel handles most of the firm's criminal cases and particularly enjoys guiding people through the tumult of life.  He is a counselor at heart and compassionately counsels people through life's legal challenges.
Joel became a managing partner at Keist Thurston O'Brien in 2017.  He is working tirelessly to build on what Mr. Keist began 30 years ago to ensure the firm's 5 "C" mission—Christian, client-centered, competent, creative and competitive—continues for the next generation.  Joel opened the firms second office in the northwest valley in Peoria, Arizona in January 2017 and is striving to improve the systems and operations of the firm to increase service to current clients and enable the firm to serve more clients.
Education
Bachelor of Science, Biblical Theology from Moody Bible Institute, Chicago, Illinois
Master of Divinity from Gordon-Conwell Theological Seminary, North Hamilton, Massachusetts
Juris Doctorate Degree in Law from the Arizona Summit Law School, Phoenix, Arizona
Hobbies
While you will never find Joel in a gym, you will rarely find him inactive.  Joel loves just about anything outdoors, particularly hiking, running, and spending time with his family playing games.
Joel is the fastest licensed Arizona attorney and strives to maintain this record by running half marathons at a sub seven minute per mile pace.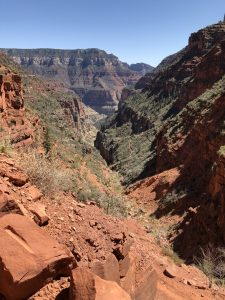 Joel's Thoughts
On April 18, 2018 I had the wonderful privilege of hiking the Grand Canyon from the south rim to the north rim, then back to the south rim (R2R2R).  54 miles.  19 hours.  20,000 feet of elevation change.  100,000 steps. Hundreds of brilliant pink cholla blossoms.  A dozing grazing mule deer & elk.  Friends from around the world.  Suspense and arch bridges.  Roaring river.  Rumbling springs.  Ribbon falls.  Perfect weather.  Brisk sunrise.  Eternal sunset.  Countless stars.  The darkest night.  Awestruck!
Hillsong's "So will I" summarizes my heart's response.
LIFE VERSE:
Luke 4:18-19, "The Spirit of the Lord is on me, because he has anointed me to proclaim good news to the poor.  He has sent me to proclaim freedom for the prisoners and recovery of sight of the blind, to set the oppressed free, to proclaim the year of the Lord's favor."
We have Glendale and Peoria Offices
Book an appointment online or contact us: