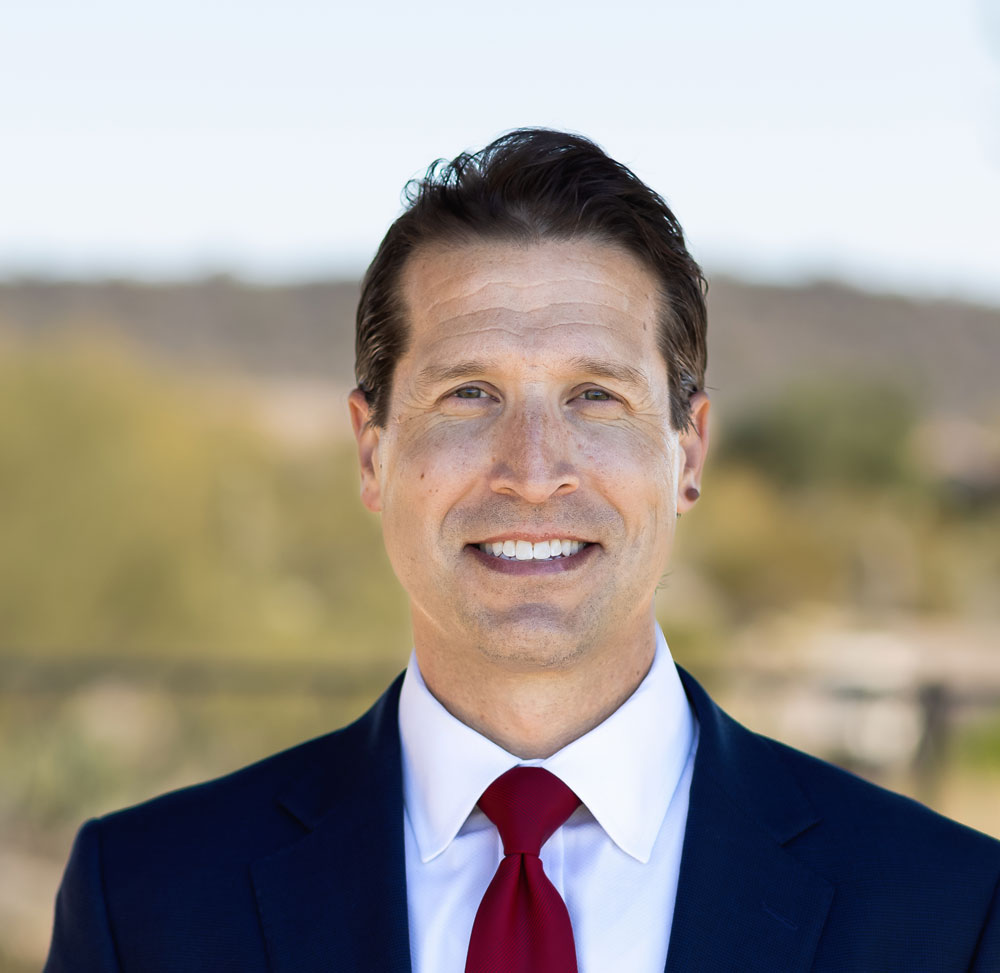 James grew up in Missouri before moving to Arizona in 2003. He attended the University of Central Missouri, Teikyo University Holland, in Maastricht, The Netherlands, and the University of Missouri-Columbia. In the course of his studies, he obtained degrees in Criminal Justice, International Studies, and a Juris Doctorate.
James was admitted to the Arizona Bar in January 2004 and has enjoyed the practice of law because it offers him the opportunity to help and work with people in all walks of life.
Professionally, James worked for Evans & Dixon, in St. Louis, Missouri, the Maricopa County Attorney's Office, Maricopa County Superior Court, and was in private practice before he joined Keist Thurston O'Brien in 2021. At the Maricopa County Attorney's Office, he was a Senior Associate in a special prosecution unit that was responsible for cases involving violent crimes, child abuse and child homicide. With the Superior Court, he was appointed as a Judge Pro Tempore. In private practice, he has worked in varying areas involving civil and criminal litigation in state and federal courts, estate planning, family law, business law, and contract law. At Keist Thurston O'Brien, James continues to litigate in these varying areas and strives to be of service to our clients to the best of his abilities.
When not in Court, you will find James with his family or on a trail running an ultramarathon. He enjoys activities that not only challenge him, but also offer him the opportunity to be active, be in nature, and in the company of those important to him.
Education:
Bachelor of Science, University of Central Missouri (2000)
Juris Doctorate Degree in Law, University of Missouri-Columbia (2003)
Certifications:
Admitted to practice in all State and Federal Courts in the State of Arizona
Admitted to practice in the Ninth Circuit Court of Appeals
Professional Involvement:
Member of State and Local Bar Associations
Member of the National Association of Criminal Defense Lawyers
We have Glendale and Peoria Offices
Book an appointment online or contact us: